Homeschool elementary spelling curriculum favorites, plus how we used them in our homeschool. Curriculum reviews included plus tips for helping a struggling speller or homeschooling your 2e child. Homeschool elementary writing curriculum discussed also. Affiliate links may be included.
Are you looking for a solid spelling curriculum for your child?
Spelling is an important component to good writing, as you know.
But it can come very slowly to our young writers.
Do you find that with your young writers, too?
Spelling and Writing
My daughter, as a young learner, was all about writing, but had trouble spelling.
She loved to make little books, write in her Hello Kitty journal, and do very simple reports, usually on penguins or airplanes.
But when it came to spelling, she struggled. She did not have a special need in thaeir area, was not dyslexic, but just had trouble learning to spell.
She tended to spell phonically, ie, how she thought the word sounded. And many kids do that, in the primary, and even the later elementary grades.
I didn't want to squash her creativity by correcting each misspelled work in her written work.
But I did want to help her learn to spell.
So this is what we did for spelling, focusing on the success.
We started with Explode the Code.
Homeschool Spelling Curriculum
1. Explode the Code Primers

During the K and early elementary years, our spelling was done through the great Explode the Code series.

Explode the Code teaches phonics in a very approachable way, with drawings made by kids on every page.
But, while they are learning phonics, they are also learning their spelling! We started with their Primers, in Kindergarten, and went on from there.
Do you have a young learner who is eager to learn to read? Are you looking for a good, easy-to-use, phonics program? How about a well-researched phonics program?
Explode the Code offers all of these and it is a great way to introduce phonics and early reading to your young ones.
Each primer introduces a group of consonants, their sounds, with fun activities on each page.....
Here is the rest of my review of Explode the Code - Primers
Using these primers not only gave my daughter good learning in both phonics and spelling, but also gave her a feeling of success! So important for our early learners. And phonics is the basis for learning spelling.
2. Explode the Code Elementary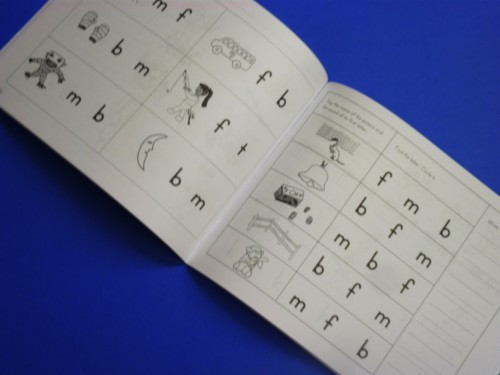 We continued working in the Explode the Code series each year, starting in Explode the Code - Grade 1, then Grade 2 and so on, through 5th grade.
Are you familiar with this series that continues through elementary, if you like?
As we worked in Explode the Code (ETC), my daughter quickly became independent in her work. Through reading, spelling, writing and copying, she prepared herself for more advanced readers. She was so proud of herself.
Click here, to read the rest of my complete review of
Explode the Code
3. Building Spelling Skills Curriculum
Then, in second grade, we added a phonics based spelling program, by Evan-Moor, one of my favorite educational publishing companies. Have you heard of them?
We started with Building Spelling Skills – Grade 2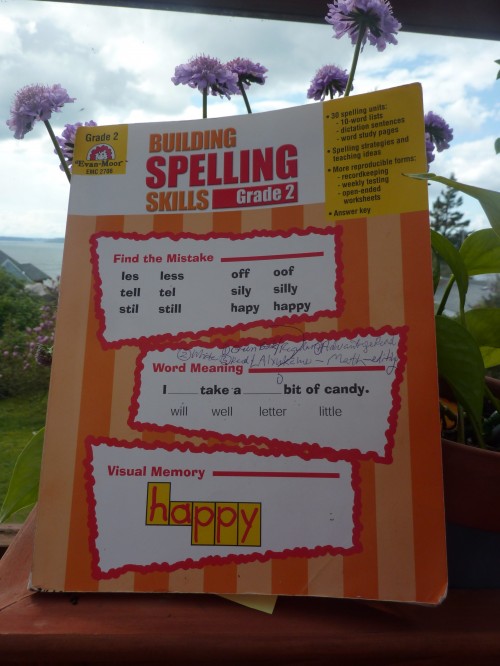 The spelling
words in this book
are based on the 200 most commonly used words in the English language and the words frequently misspelled by second graders.
It was the ideal homeschool spelling curriculum for my child. To read the rest of my review just click here:
Building Spelling Skills – Grade 2
.
How We Used these Resources in Our Homeschool
As my daughter worked in Explode the Code and her Building Spelling Skills program, she gradually developed her spelling skills.
Each week, she looked forward to her spelling tests, and did quite well on them. But when she did her writing, either in her journal, or in her other homeschool work, etc, her spelling skills did not show up that year, or even the next. And that is very normal for our young learners.
Reinforcing Success for Spelling
AND we emphasized success.
Each week, my daughter did well on her spelling tests. She earned stickers for that. And each week, she did very well in her writing assignments.
But her spelling continued to be very poor in her writing work.
We kept her writing work separate from her spelling lessons.
Homeschool Elementary Writing Curriculum
To encourage writing, we used a simple curriculum by Spectrum called Spectrum Writing.
It has a lot of simple writing projects in it choose from, and my daughter enjoyed working in it.
She had learned to write good sentences, paragraphs, and later, stories and essays.
She developed good writing skills, learning how to make good sentences, paragraphs, too.
She even started writing easy reports in 2nd grade.

Spelling Skills did not Show Up in her Writing
But the skills that she learned in her spelling lessons did NOT show up in her written work for years.
And that is normal for lots of young learners.
By doing her spelling program, and her spelling tests, she learned good spelling skills, that much later, showed up in her own written work.
And that is ok.
Grading the Written Work
I "graded" her on her writing skills, not her spelling, for all her writing projects. She earned stamps for her writing.
Did I correct each of her misspelled words in her writing work each week?
No, I did not.
I corrected them on her spelling tests, but I did not correct the misspelled word on her reports.
I was patient, rewarding her successes, and when it all came together, later, her confidence in writing was intact!
So be encouraged. It takes a LOT of practice, and sometimes, years, to be able to apply newly learned spelling skills to one's actual writing. She gradually generalized her spelling skills to her written work.
By 6th grade, her spelling had improved a lot.


College News
Today, my daughter got back her first essay for her college English class. (She got an A). And it showed her good spelling skills, too!
She was also asked to write a short piece in her business school's newsletter, based on her college admissions essay.
And, her admissions essay got her into college.
May you all enjoy your younger learners, as they strive and work in their studies. They need to see that you are proud of them, in as many ways as you and your husband can show it.
What are your favorite ways to teach spelling? Link up and share your story! And I love hearing from you, too!
Note - If your child does have a dyslexia issue, there are specific spelling and reading programs for that. Please check out the Barton programs for more information on that.
Thanks for stopping by,
Betsy
All rights reserved
Copyright 2019