Do you have a child who is gifted or twice exceptional? Or a child or teen with sensory issues, like Sensory Processing Disorder or ADHD?

Our daughter struggled with both of these things in her early years, and recently graduated from college, cum laude.

Be encouraged. Homeschooling can be such a great way to go for twice exceptional kids.
This page is all about our homeschooling journey, 2e, and special learning issues such as SPD, ADHD, handwriting helps, and aids for struggling readers.
If you are new to homeschooling, check out our story below:
If you are new to homeschooling, this is a good place to start, as it includes tips for what you need to know to begin your own homeschool.
A Bus Ride in China - How We Found Out Our Daughter was 2e
Discovering the Giftedness in Our 2e Kiddo
Thriving During the Toddler Years - 2e Style
How we used some of the Waldorf methods during the earlier years, and found the fun in using it, with lots of hand arts and projects that helped build my daughter's attention span.
Making Our Own Commun
Making Our Own Community
How we built ourselves a community through trial and error, for my daughter and for me as a mom, too.
Avoiding the High Achievers Label Through Homeschooling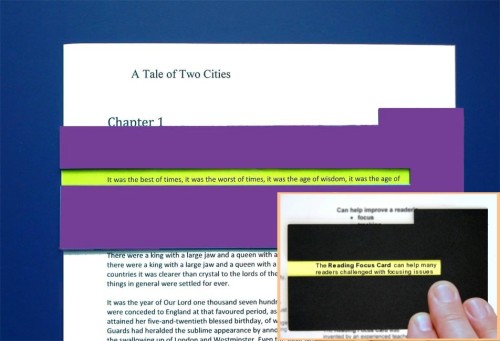 If you have a child struggles with reading, focusing, and visual distractions, or a teen who just gets distracted by the other words on the page…my family recommend trying the Reading Focus Cards.
I like how they work to eliminate distraction, helping the reader to focus on just the words at hand, at the time......
They also have an app for computer use.
Homeschool storage space, reading area, making space for active play needs and more.


Here is how we went about homeschooling her during the early years.
Tips for working with kids with ADHD, including setting up your day, direction following, and sensory activities to help with it all.
From Star Charts to Dean's List - Turning Negatives into Positives!
How we worked to try to deal with perfectionism, sensory issues, auditory processing disorder, etc through homeschooling, with tons of resources for you to browse through, too if you like.
This is all about how we helped our kiddo follow her interests in activities and hobbies, and that helped her to discover, eventually, her interest in leadership.
Blessed By Our Twice Exceptional Homeschooled Kid
....in SO many ways.
How First Quarter Went at College
Do you know that my 2e teen made Dean's List grades her first quarter? Not as a brag, but as an encouragement.
If you would like to get more articles on giftedness, 2e and more, please consider subscribing to my blog here at BJ's Homeschool, just click below.
Thanks for stopping by BJ's Homeschool,