Our favorite homeschool curriculum for 2e kids in the elementary years. It focuses on the heart, head, and hands with an innovative hands-on educational approach that my own 2e child loved.
This post may included affiliate links to products that we love and have used or would use in our own homeschool. Please see my
disclosure policy.
When my daughter was a young one, she was all about exploring... Making things, asking lots of questions, wondering "why's" and eager to learn new things.
Sometimes she would take her World Book encyclopedia to bed with her for hours and read about penguins, the life cycle of frogs or rats, her first essay topic ever, lol.
So when we were looking for a curriculum in the elementary years, I wanted something that would nurture her explorative spirit. We found that in
Oak Meadow
, a project-based, creative hands-on homeschool curriculum for preK - 12.
Elementary Oak Meadow Homeschool curriculum is a project based, hands-on program that was ideal for my active child. It includes early academics with a focus on art and handwork, too.
Have you heard of them?
We started using it in 5th grade, then continued with it through high school for some subjects.
Oak Meadow Homeschool Curriculum
Oak Meadow (OM) strives to meet the child where she is: head, hands, and heart.
It still follows rigorous academic standards and is also developmentally based.
I loved its gentle, yet complete approach to academics as well as it's efforts to make it interesting to the fifth grader's experience.
Oak Meadow is very adaptable, and all the planning is done for you. You can make it as structured as you want or as relaxed as you desire. We did both.
No need to do the research to find the science experiment, project or book that your student needs.
It is all put together for you in weekly suggested lesson plans. That saved me a lot of time with preparations.
Yet we could adapt them or change them up as much as we wanted to.
Oak Meadow Publications was originally developed by Lawrence Williams, EdD, who had an extensive educational background, including training as a Waldorf teacher.
It is like Waldorf in it's gentle approach and focus on hands-on, creative learning.
However, it is NOT strictly Waldorf at all, and has NO connection to Steiner theosophy. It is secular in it's approach.
Oak Meadow has been revised many times over the years, to stay current and is aligned to state standards.
It incorporates art and hand arts, like knitting, weaving, etc into it's lessons with it's project-based learning approach, along with projects for English history, geography and science.
My daughter loved it's style.
Oak Meadow offers curricula for preK through high school. I picked 5th grade today, to give you an idea of what they do for elementary.
Oak Meadow 5
Oak Meadow 5 includes social studies, English, science and math. This program can be purchased all together as a package, or bought separately. The English and social studies was integrated into one course for 5th grade, all in one book.
OM comes with easy-to-follow instructions with hands-on learning throughout each subject.
What is included in
Oak Meadow Fifth Grade?
US History/English 5 syllabus - with 9 literature books to go along with both
Science 5 - with an Environmental Science focus
Math 5 - which is quite similar to Saxon Math.
Oak Meadow Teacher's Manual for reference
Optional art and crafts supply kit or list of what to get
How We Used OM in our Homeschool
The 5th grade history lessons covered U S History. My daughter loved these lessons, full of information written to the child, including things that she cared about...like how the children might have lived at that time in history, etc.
I especially liked how the history lessons were combined with English, including related literature that coordinated with the history lessons.
This program was flexible and easy to use.
Planning was easy, as all the projects were laid out and well explained. My daughter just chose the project that she wanted to do.
So it really cut down on my planning time. I didn't need to find the game to go along with the lesson, or search for a related project.
Crafts and ADHD
This curriculum is not a Waldorf curriculum per se, but it has is routed in solid child development and uses crafts and hand arts during the elementary years, as Waldorf schools do.
The hands arts are used every year in Oak Meadow, just like they are in Waldorf schools.


Hand Arts - My daughter learned so much from doing hand arts, eg, knitting, sewing, weaving, etc.
It helped to develop not only her fine motor skills but also her attention span, attention to detail, and other task skills.
It was so much more fun for her to learn these essential skills with hands-on crafts and arts projects, then in academics. Then they soon transferred to the academic learning.
This curriculum did a good job of building up my daughter's writing skills. We continued using Oak Meadow for social studies and English from then on, all the way through high school.
Click
here
to read more about
Oak Meadow 5
in my detailed review,
including how we used
in our homeschool with our 2e daughter, who had SPD and some ADHD issues.
Oak Meadow 1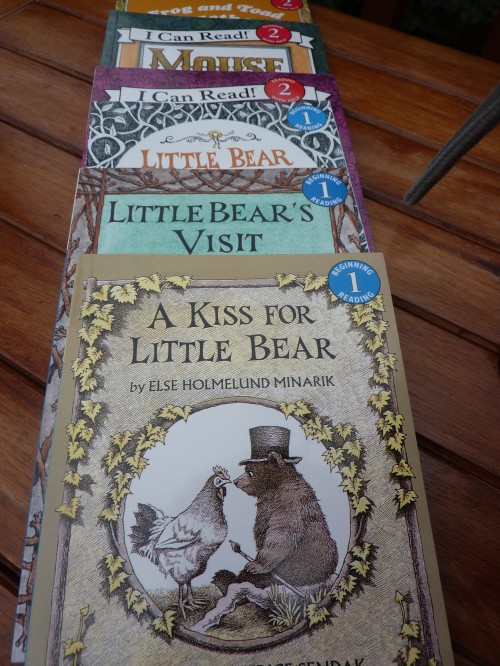 We found Oak Meadow Curriculum early in the elementary years. I loved how it was hands-on yet still presented all the early academics, but in a fun and approachable way. And it was not hard to teach!
Each week was laid out in easy to follow and adaptable lesson plans.
I was delighted when I found
Oak Meadow – First Grade
– full of hands on activities, beautiful art, and lots of resources for her early learning.
I love how it is so rich in art....and crafts, too.
This approach gave my daughter a nice, gentle introduction to elementary academics. We added to it to give her the challenge that she also needed.
But the early science in OM was so lovely and full of innovative projects to do.
The
Oak Meadow First Grade
curriculum consists of the teacher's manual, easy to follow lesson plans and the core curriculum, hands-on, all rolled into one!
Here's some of the books that were included in their lessons. (They could be from the library, instead of purchasing from Oak Meadow.)
Early Math....made use of cute little gnomes to introduce addition, subtraction, etc.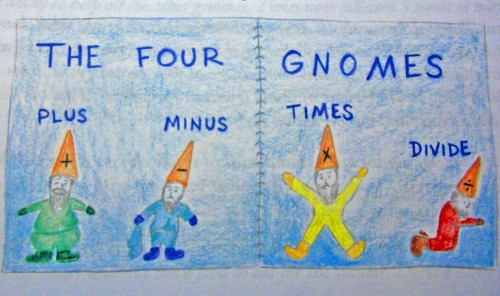 Oak Meadow Kindergarten Homeschool Curriculum
Many would consider
Oak Meadow K
as more aligned to preschool learning, but it is very creative and unusual in it's approach to learning the alphabet and early math, so I think it is worth looking at. It may be a good fit for some preschoolers.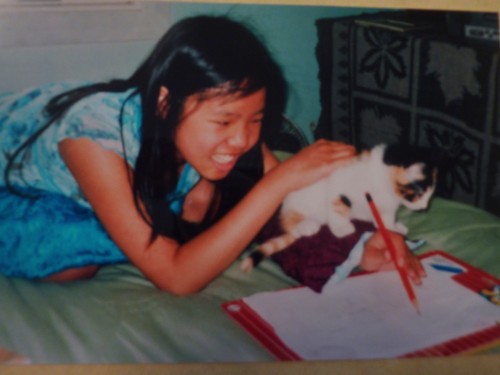 Note - Oak Meadow also offers used curriculum under Oak Meadow Seconds for
Or send me a message. I love talking about Oak Meadow. We continued to use it in middle and high school for English and Social Studies.
Thanks for stopping by BJ's Homeschool,
Copyright, 2019
All Rights Reserved
This post was shared on
my favorite linkups
here
.