Summary: There really are many advantages of homeschooling high school that so helped our daughter get into college. What she saw on campus showed that many things about homeschooling high school really helped her with college admissions, homeschooling to college, and also with work once she was there. Homeschool to college success story.
This week we found out that my daughter made the Dean's List. She surprised us by doing that fall quarter of her first year at college, then again in the spring.
So we are celebrating in our house this week. My husband went out a bought a small cake, and we enjoyed it together all week. It was delicious....and it is all gone, lol!
My reason for sharing this is to encourage other families who are thinking about the college, and wondering if their kid could make it there.
Homeschooling high school created an environment, for our daughter, that nurtured and prepared her well for college.
Of course, as a newbie to all this college stuff, I worried about that a lot, when we applied. Knocking on the door, of a four year college, seemed so daunting at first.
But now that I look back, I can see how homeschooling, not only prepared my teen well, but it also gave her a number of distinct advantages.
No matter where your child is headed, directly into a vocation, to a tech school, community college, or a gap year, or a four year college, homeschooling high school can be a great way to prepare them.
Here are seven advantages of doing high school at home that can help your teen get into college:
1. Homeschooling provides a strong foundation, and a soft place to fall, so crucial for our kids during the teen years.
Nothing like knowing that a warm, cozy home is a waiting our teens, when they just finished a difficult day at their part time job, a new activity, or just finished up with an SAT test.
2.
The 1 on 1 focus that we can provide our kids, can catch most any gaps that we worry about.
We can review, go back, switch up our curricula, or even add another year of high school, if that would help our teen.
3.
We get to foster and grow their interests.
Following their interests motivates our teens so much, even for doing the less interesting work that would be required for that field of study.
Or sometimes, they learn important skills that will be used later in another way. For example, my daughter built up her memorization skills through learning the complex steps involved in irish dancing. These strong memorization skills came in handy, when studying for her college entrance tests.
Later, when she wanted to try her hand at becoming a leader, we looked for activities that would foster those skills.
Helping our kids discover their inner-most gifts and interests, not only helps them grow, it also creates strong motivation for them to learn, study those things that will help them in the future.
4.
Since we can do interest-led learning from the get-go, our kids tend to become motivated, self-starters.
Encouraging their interests builds self starters!
That is just what many colleges are looking for, and that is just what college students need, to succeed.
My daughter shared that she noticed a majority of the kids on campus, seemed to lack this important trait, and did not necessarily have the drive to work hard and succeed, that we hope all kids would have.
Homeschoolers, on the other hand, learn how to organize their studies, plan their days,and prioritize what needs to be done first, etc....... all skills that are essential to success in college or a new vocation.
My teen even took our workboxing organizational style with her to college.
5.
We get to build in nature study and family time into the high school day.
Especially in the teen years, we want to be the kind of parents that our kids would come to with any problems or concerns. Homeschooling can help with that, too. Isn't that why many of us chose this path?
In our family, we built in mom-daughter mini road trips when we could fit it in. This gave us time, in the car, when eye contact was not required.
That was key for my daughter to feel comfortable to share her thoughts and concerns about the day. And time spent in nature together was priceless. My daughter also found she liked to take pics of birds.
6.
Life skills are learned day by day.
Learning dress-making skills
My daughter did not need a course in family finances, or a list of how to's for managing a checking account. She saw me doing these things, everyday, starting as a a young child, and was curious and always was wanting to know more.
And while homeschooling, she naturally joined in with chores, cooking, grocery shopping....all those things that teens need when they get their first apartment. Life skills are a natural part of our kid's days.
7.
Learning how to find and use resources
Here was the key for my daughter's success in dealing with her precalculus class. During homeschool, she saw me search for and find resources, as we chose curricula, searched for a dance class, or surfed the net for help in algebra, from Khan Academy.
Her first thought, when faced with this difficult math class, was not how could she find a way to drop it. It was, instead, a question to her mom----What resource would help me? And, let's find something quick!
Little did I know that our homeschooling would provided her with what she would need as she got out and tried her hand at college, for the first time.
It's an adventure, and I can't wait to see what happens next.
What advantages do you see in having your teens learn at home? I love reading your comments.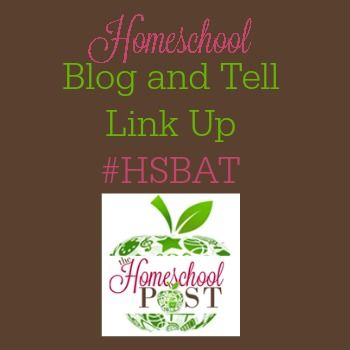 The Homeschool Post
Thanks for the feature

Also on the blog:
Have you seen my book on college yet?
________________________________
Do you want a step by step guide to high school and college, plus my exclusive guide to the Common Application for homeschoolers?
It gives you everything that you need to plan your high school homeschool for your college bound teen. Plus how to help them get into the college of their choice.
This book is an easy-to-read guide to college for homeschoolers, recently updated with 7 NEW chapters, including:
- My own homeschoolers guide to the Common Application
- How to write the Counselor Recommendation Letter
- Where to find college scholarships
- How to make your own homemade courses
-
Included are also 12 homeschool high school planning printables to make your record-keeping easier.
10 easy to do steps to homeschool high school with college in mind.
And it really is NOT that hard!!
This book does not tell you how to homeschool high school. Instead it gives you guidance for doing it your way!
Keep your nurturing homeschool style and showcase their accomplishments to the colleges!

Recommended by:
Lessa Scherrer, Certified College Counselor
from College Inside Track
"
Betsy has a wealth of understanding and knowledge to share with the parents of college bound homeschoolers. She
provides support, encouragement and step-by-step advice on all aspects of the homeschool high school and college application process.
This book is a must-read for parents considering homeschooling high school and for parents in the thick of the application process."
And help for record keeping! With my exclusive high school and college planning printables.
The high school and college planning forms include:
College Entrance Requirements Form
Overall High School Plan
Curriculum Planning Sheet
High School Credit Record Form
Transcript Form
Activities and Awards Form
Homemade Course Form
Writing the College Essay Form
Course Descriptions Record Keeping Form
Reference Letter Request Form
PE Record Form
For more information, click here -
Frugal College Prep for Homeschoolers
or to buy it here -
my book on Amazon for only $11.99.
And don't worry about forgetting things!
Thanks for stopping by BJ's Homeschool,
Copyright, 2019
All Rights Reserved